Whoever you are, wherever you're from, you are welcome here.
For every teen we meet, we hope to create safe spaces, in our relationships, through online engagements,
at our facility and through serving in the community where we can grow toward Jesus together.
We believe student ministry at Cornerstone is a safe place to battle through life ( struggle, question, or experience);
get equipped for what comes next; and be strengthened in your spiritual walk with Christ.
Looking to Connect?

March 2021 EVENTS
Cornerstone Youth
(Gospel In)
On Wednesdays from 6:30p.m. to 8:00 p.m., we meet in-person in The Alley at Cornerstone. The Alley is your space to encounter Jesus with other teens.
We will be picking up what Pastor Jeremy teaches through on Sunday mornings while reflecting on the Scriptures and applying it to our daily lives.
The first Sunday of each month we meet together over zoom to deepen our faith and learn about practical ways to live on mission in our home, community, or wherever God leads you. For the next few months, we will be going through a book called "What is the Gospel" which breaks down the significance of the Gospel and will launch us into our first "Because You're Loved" event. If you would like to join us or if you have any questions please contact Christian Schnurpel.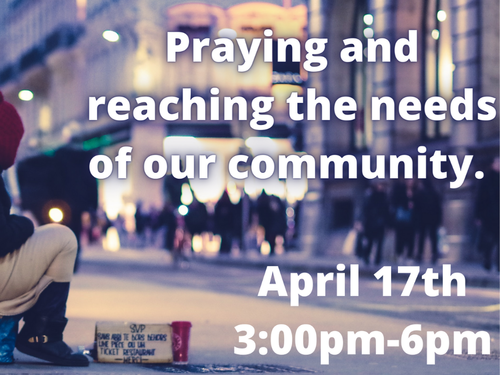 Community Outreach
(Gospel To)
Once a month we will be going out with youth, practicing acts of prayer or service in our community. In the past year, we started with projects around the church of cleaning broken branches from behind the church. Our next step is listening and responding to the needs of our community. This month we are partnering with "In Love, Word, and Deed" blessing and providing for the needs of our homeless community. We are leaving the church at 3 pm on the 17th of April and returning at 6 pm. We will be providing rides and if you have any questions bless reach out to Christian Schnurpel.
Because You're Loved is a campaign of three one-week mission engagements that happen over the course of a school year. It empowers students to show God's love, to speak God's love and to help others experience God's love!
If you are interested in helping out and volunteering as a youth leader, I would love to take some time and meet with you either in person, on the phone, or over zoom. The vision, application and Ministry Leader description can be found below. If you have any questions please feel free to reach out to me via email christian.schnurpel@cornerstonecrystal.org or by phone (612) 357-9314.
We'd love to hear from you. Fill out the form below to get started.
Get to know more about what makes us different.
Hello, I am Christian Schnurpel, I was born and raised in Anaheim, California and lived there for 17 years. I have three younger sisters; Amber, Jasmine, and Crystal. With so many of us my parents never knew a dull moment. After graduating from high-school in 2012, I moved to Pensacola, Florida to start college and hopefully a brand new life. Though I grew up in a Christian house, it wasn't until college when I really pursued Christ and a relationship with Him. While at Pensacola I was able to connect with an incredible group of friends that not only kept me accountable, but also strengthened me and help me connect with my very first ministry. We started a skateboard ministry to try and reach out to the youth in the community, have a meal with them and share the truth of Christ and what His sacrifice means for our life.
After my first year in Florida, I was given the opportunity to go back to my home town where God opened doors for me to work with my old church ,Magnolia Baptist Church, as a youth leader. I had an amazing time with skateboard ministries, community outreach projects and even the opportunity to teach at youth group every few months. As my 3rd year was coming to a close God provided an exciting new opportunity to be a full-time missionary, with an organization called Pais, doing inner-city ministry in Texas. With my commitment to Pais coming to an end, I reached out to my old friend Jeremy Bratcher who told me about an opportunity that he thought would be great for me in Crystal, Minnesota. I am currently the Director of Student Ministry at Cornerstone Church Crystal, while also pursuing a Masters degree through Sioux Falls Seminary.