"These commandments....impress them on your children..."
God's kingdom is holy and right. God sees injustice and will make things whole again. We can trust God and work with God in mending broken places in our world.
Watch Pastor Jeremy unpack and try out this week's activities.
Pastor Shawna shares about what our October Family Memory Verse (Micah 6:8) means using The Good Samaritan parable as an example of acting justly, loving mercy and walking humbly with our God .
Create a sign for your yard to proclaim what God has called us to do in Micah 6:8: Act Justly – Love Mercy – Walk Humbly. God has also called us to speak out for the oppressed – to speak against injustice. On the other side of your sign you can write a message that stand up for someone who may need our voice.
Color the scales and also draw pictures of what you think would reflect justice or injustice on the scale and share why you drew it.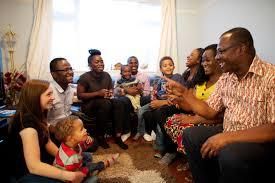 The questions are to spark conversation as a family. You know your family best so please feel freedom to use these tools in ways that work for you. The points under the questions are possible talking points to use as needed.
Ask: What is justice?
Treating everyone fairly based on rules and laws.
You may want to give an example, such as following classroom rules and having all treated equally under those rules.
Ask: What is fairness?
Treating all people with honesty and respect
Giving everyone equal opportunities to succeed
Cooperating with one another
Celebrating the uniqueness and value of everyone
Making sure others are not treated badly
Ask: Why are justice and fairness important?
God's Kingdom is built on justice (Psalm 89:14)
God loves ALL people (John 3:16)
God wants us to promote justice and be fair to everyone (Micah 6:8, Matthew 7:12 – Golden Rule)
We want everyone to have a chance to succeed (Prov. 31:8-9)
We want to make our home, church, school, community and world a better place for all people
Ask: Who are some people that have fought for justice and fairness?
Jesus (women, gentiles, Samaritans, the poor and widows)
Martin Luther King Jr. (worked to end racial discrimination)
Rosa Parks (worked for racial equality)
We can too! Listen to other's experiences, speak up for what's right and good, learn about and research ways to help.
Summary: "Justice" is a felt need in our world today and a controversial topic. But what is justice, exactly, and who gets to define it? In this video, we'll explore the biblical theme of Justice and discover how it's deeply rooted in the story-line of the Bible that leads to Jesus.
This links to a YouTube read along video.

Summary: This book follows two families — one Black, one White — as they discuss a police shooting of a Black man in their community. The story aims to answer children's questions about such traumatic events, and to help children identify and counter racial injustice in their own lives.
When my heart is overwhelmed, lead me to the rock. Psalms 61:2
We'd love to pray for you.
Let us know how we can be praying.